An online presence, perfectly framed
Aluglaver is a modern business based on traditional skills, providing bespoke framing and glazing solutions to the construction industry in Belgium for over 35 years. As a family-run Company, blending ultimate craftsmanship with contemporary construction practices, Aluglaver's long-standing success is strongly founded. Knowing that a great story has real creative potential, beyoond provided Aluglaver with a comprehensive website redesign, resulting in a dynamic reinvention of its online presence. Soon online.
Task
Understanding that their website was outdated, Aluglaver commissioned beyoond to action a complete analysis of their current online activities. Significant shortcomings in terms of user experience were discovered, posing a major obstacle to establishing trust between the Aluglaver brand and its audience of potential customers. With two distinct user profiles identified, beyoond designed the new Aluglaver website to target architects and private customers, integrating two distinct channels of specific needs into the website's structure. Dedicated content and effective page organization provided new clarity on product ranges, which, after testing, revealed a considerable improvement to site navigation, fluidity and speed. Improvements in functionality included 'tailor-made' form fields, providing increased accuracy in request processing, and an efficient solution to Aluglaver's Project Managers' previously complicated processing needs. In parallel, meticulous SEO improvements were made, resulting in improved search engine rankings, strengthening Aluglaver's online visibility and ensuring a high increase in visitor flow. The result of it all is a new Aluglaver website built to today's web standards, with structure, design and story all built-in. By combining improved UX with increased online visibility, beyoond have successfully helped Aluglaver build new customer relationships, further strengthening their positioning as a high-end, leading company in the Belgian construction sector.
Strategy

UI/UX Strategy, User Research, Content Management System & SEO

Design

Art Direction, UI/UX Design

Client

Aluglaver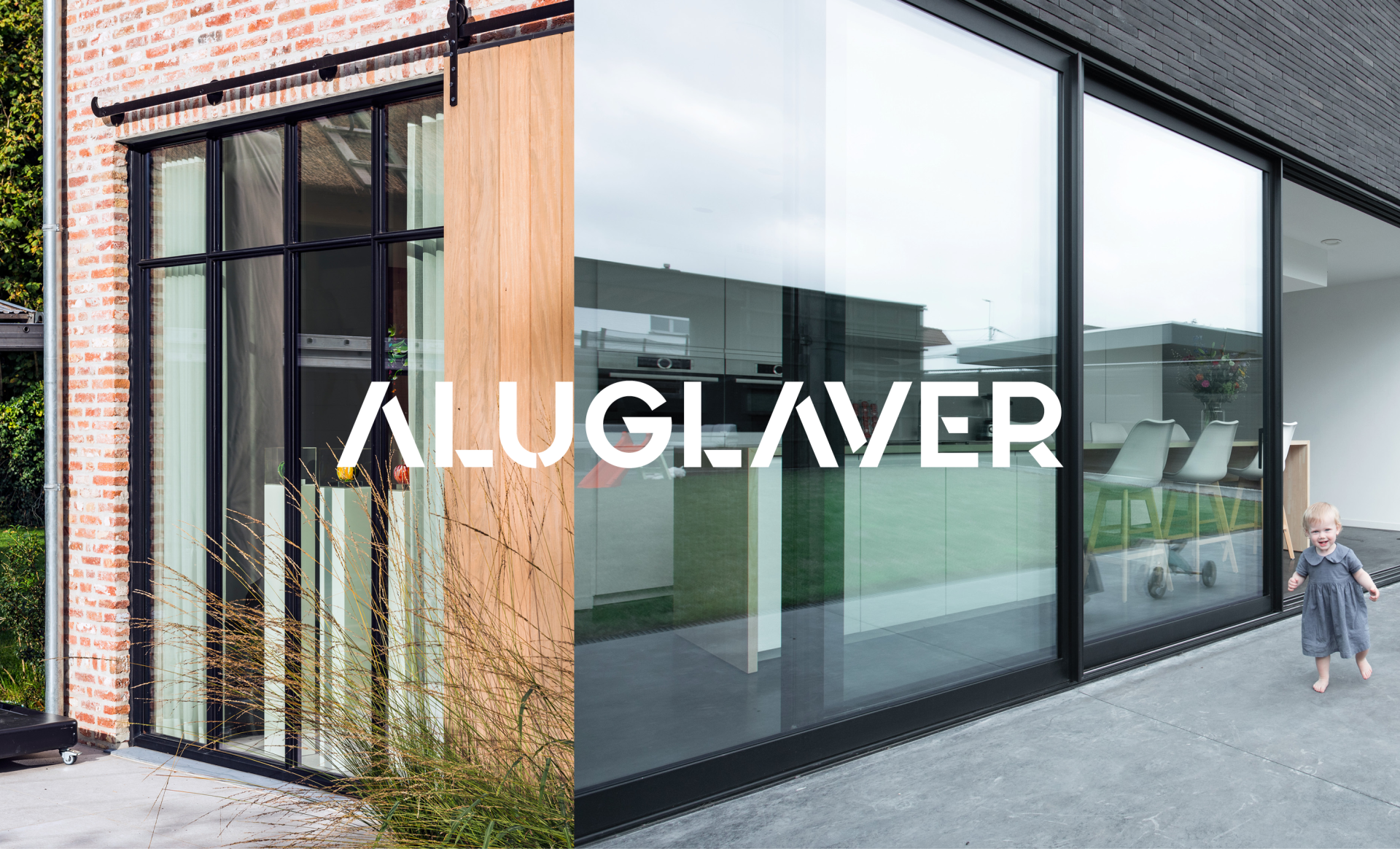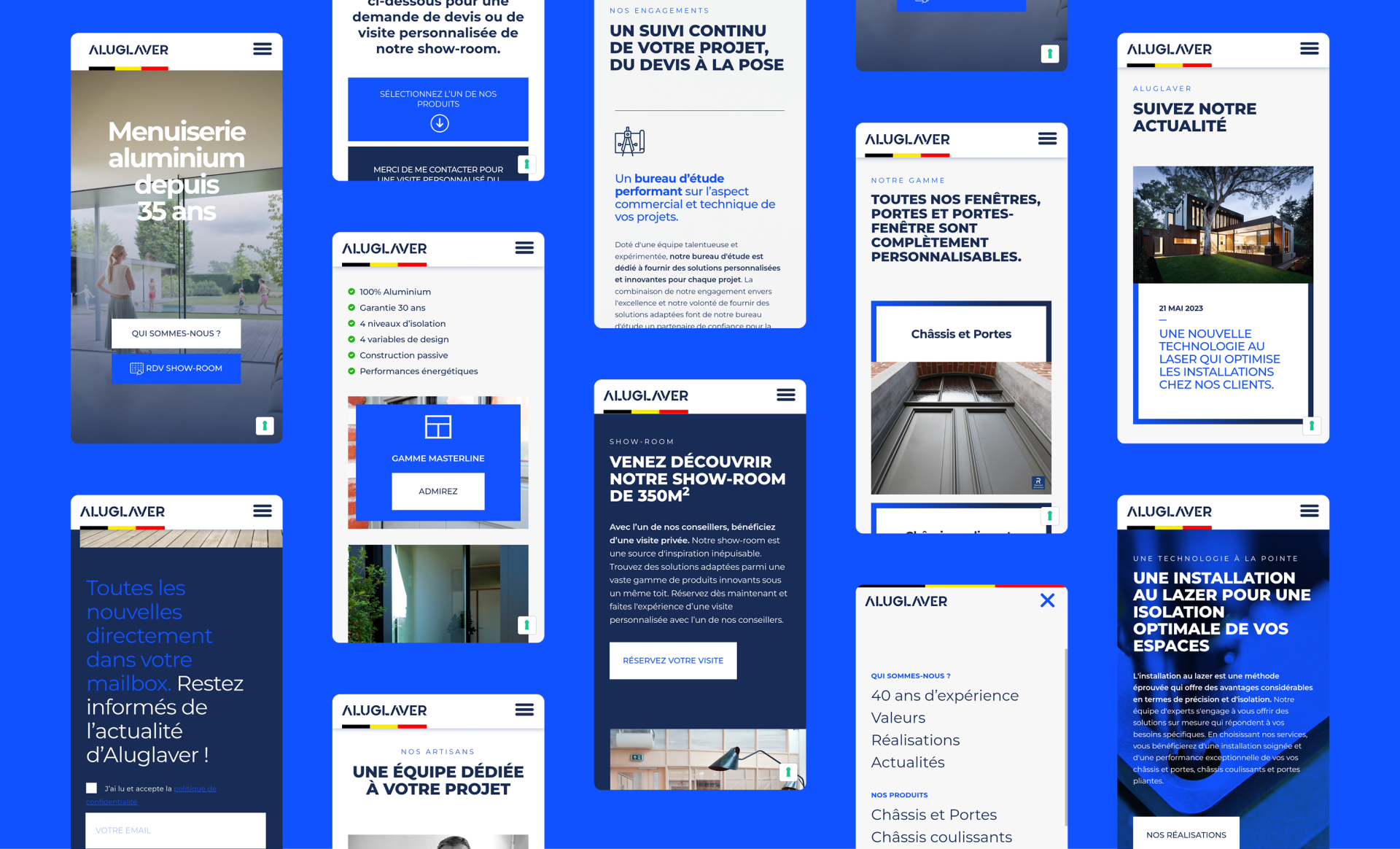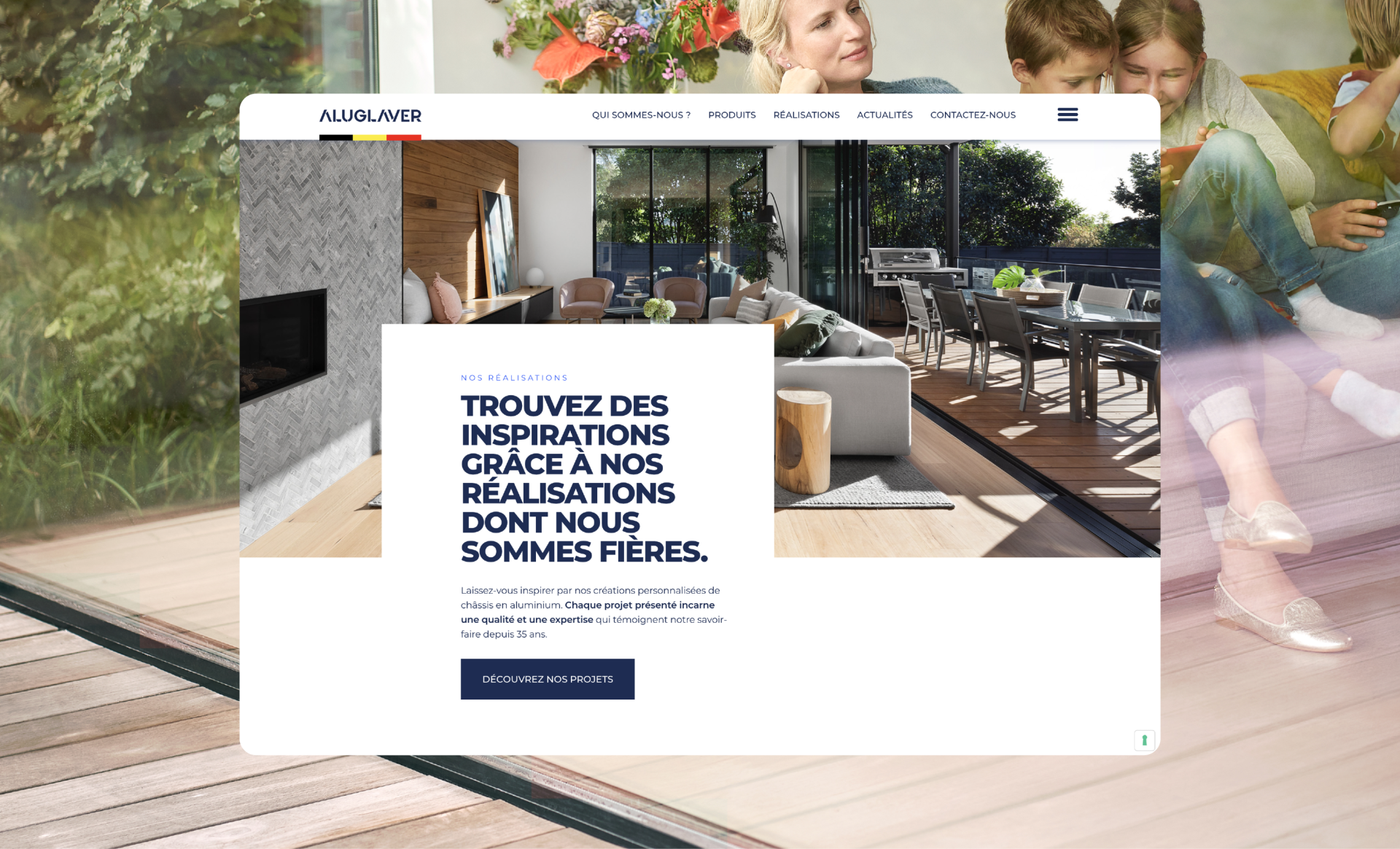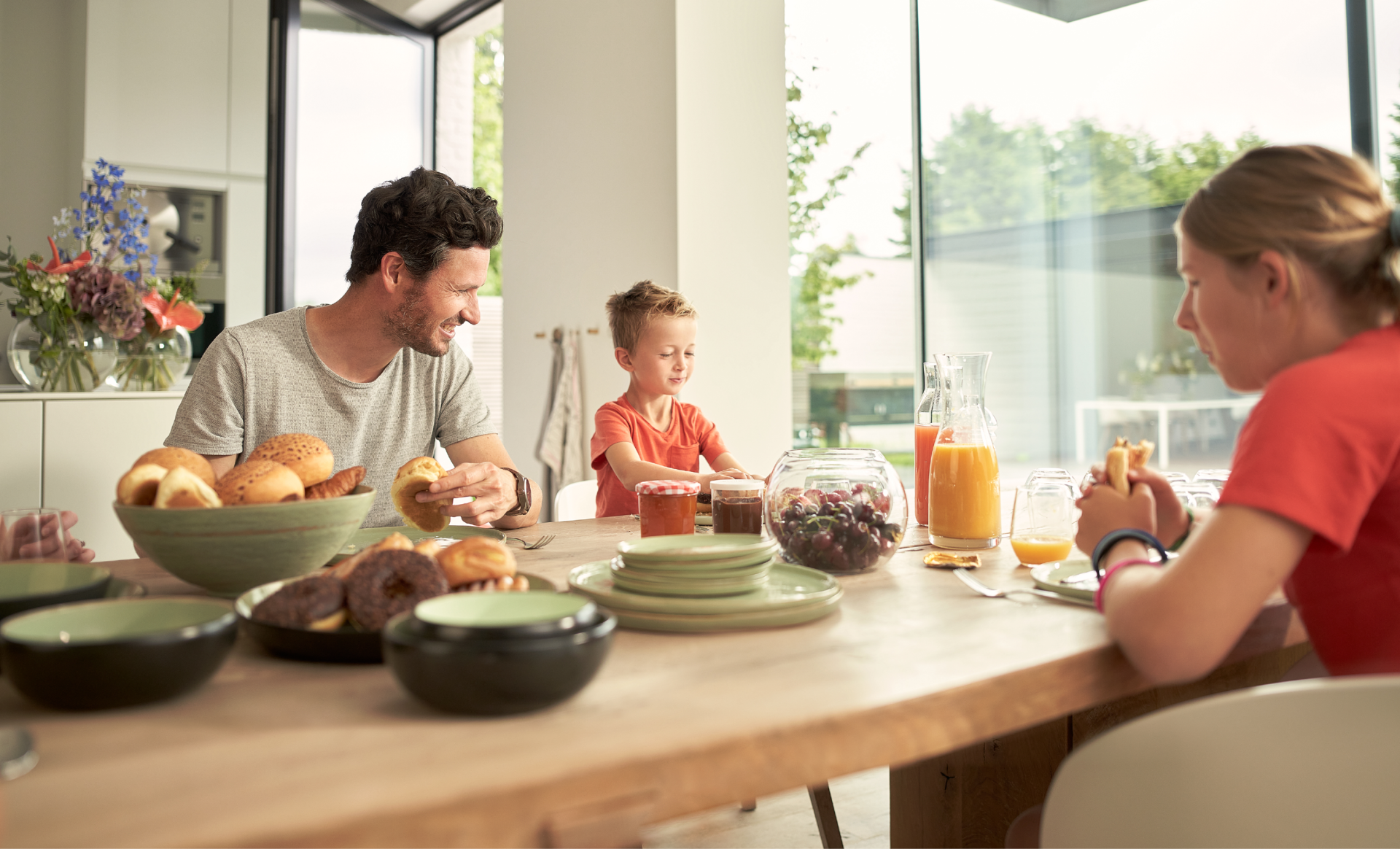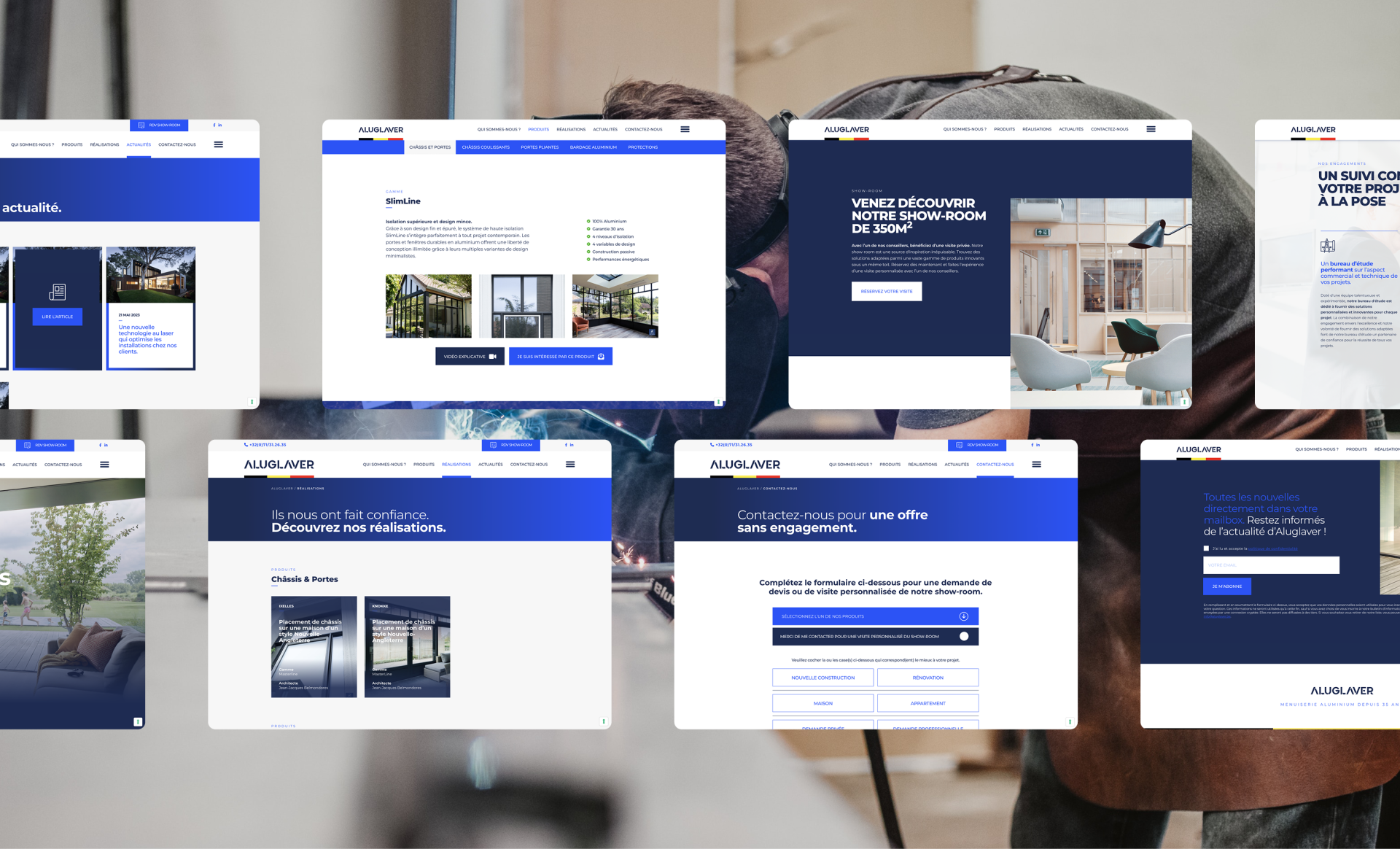 Let's Collaborate
Got a project?
We're a team of creatives who are excited about unique ideas and help fin-tech companies to create amazing identity by crafting top-notch UI/UX.